Horses tend to get themselves into trouble often. It may not always be their fault, but know a horse long enough and you'll see the trouble they can surmount. But can horses get themselves into so much trouble that they need a lawyer? Dr. Jess explains why you and your horse may want to consult an equine lawyer:
What's the Purpose of a Lawyer?
According to the American Bar Association,
"A lawyer (also called attorney, counsel, or counselor) is a licensed professional who advises and represents others in legal matters."

https://www.americanbar.org/groups/public_education/resources/public-information/what-is-a-lawyer-/
A lawyer's purpose is advise, represent, and protect their client's rights and uphold the law.
There are many different types of law that an attorney can practice and therefore there are many different types and specialties of law firms.
What is an Equine?
An equine is just another term for a horse or pony.
There are wild horses and domesticated horses that are seen commonly being ridden.
Horses are herbivores, weigh an average of 1,000 pounds, and have an average life span between 25-30 years.
They are herd animals, typically wanting to be in the presence of others.
They can make great companions, pets, and riding partners.
Even though horses can be very well-trained, they can get themselves into trouble very easily and quickly.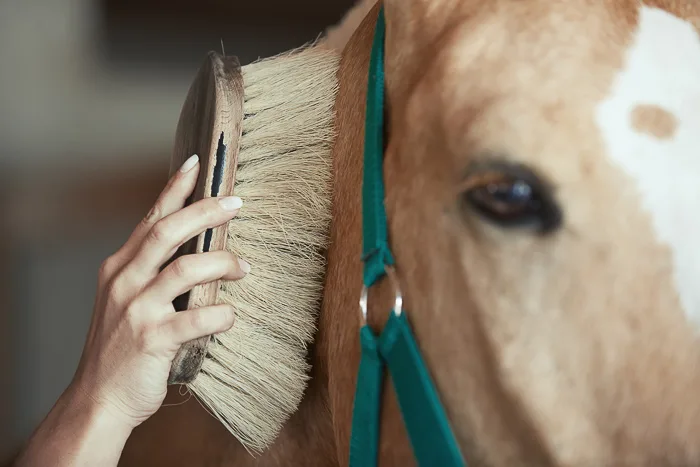 What Type of Trouble Do Horses Get Themselves Into?
Horses are good at getting themselves into trouble and sometimes, getting others in trouble.
Here are a few examples of troublesome scenarios:
Self-inflicted injury of your horse (ex. runs around in pasture and injures own leg)
Injury of one horse from another (ex. horse kicks and injures another horse)
Injury of person from horse (ex. horse steps on person's foot and causes injury)
Property or Equipment damage due to a horse
etc.
What is an Equine Lawyer?
An equine law firm can be defined as a law practice that works with all types of horses, horse-related professionals, activities, organizations, businesses, and facilities.
Who Could Use A Horse Lawyer?
Can you sue a horse?
No you can't sue a horse.
And, since you can't sue a horse, the horse owner or guardian will be the target.
Stable owners, horse professionals, associations, businesses, horse trainers, riders and clinicians, riding instructors and coaches, clubs, breeders, and very commonly, horse owners may need an equine attorney.
Even veterinarians like me can use an equine lawyer at times!
Basically anyone who deals with horses in any capacity may at some point need the expertise of a lawyer.
Why Might Your You and Your Horse Need an Equine Law Firm?
Horse owners have been doing business with one another on the honor system for years, where, when it comes down to it, is nowhere to be found when a dispute comes to fruition.
Look at your typical boarding agreement or bill of sale and see how much information is missing or how poorly written they are.
Who's going to help you when manure hits the fan?
There are a ton of different equine-related issues or claims where you may wish to contact an equestrian law professional:
Boarding
Breeding
Buying and Selling and commission agreements: both horses and equine properties
Defamation Issues
Dispute Resolution
Property Damage
Personal Injury
Leasing Problems
Liability: Equine lawyers create equine liability releases
Training and lessons
Other Legal Issues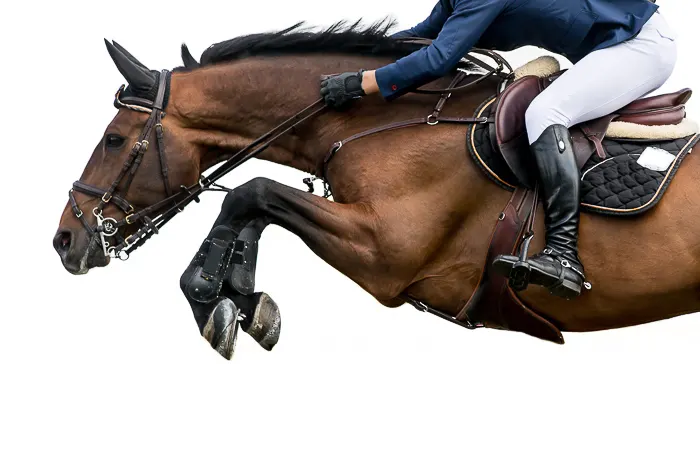 What Part Do Veterinarians Play in This Equine Lawyer Game/Dance?
Well, vets sometimes need vets too.
Things like malpractice cases, personal injury cases, and even veterinary business formations.
At other times, veterinarians work along with attorneys and the law as experts in their field for many many cases in which animals are involved.
There is even a nation-wide association, made up of veterinarians and lawyers, the American Veterinary Medical Law Association (AVMLA).
The AVMLA explains their purpose on their website as:
"The American Veterinary Medical Law Association (AVMLA) is a national association of attorneys, veterinarians, and other individuals and organizations with an interest in veterinary medical law and how it pertains to the veterinary profession and allied fields. "

https://www.avmla.org/
Great Horse Lawyer Qualities:
Having an team that understands your equestrian lifestyle and habits, the financial obligations, the personal time and work spent, the potential issues of the horse's body, the dangers of horse sports, the positives and negatives of horse ownership, is a must.
All these attributes are qualities that your legal counsel needs knowledge of so that they can serve you and your horse best.